Selling Your True Austin Home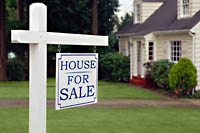 Consider: Long time Austin homeowners decided it was time to move. They had enjoyed and lived in their home for many years. After they called me, I toured their home, gave them my first impression and talked numbers and neighborhood sales. Then I suggested that they could get a better price for their home and enjoy a quicker sale if they made some changes and upgrades. Paintiing, new carpet, replacing old appliances, a light fixture or two, some de-cluttering, staging, landscape touch-up etc. They agreed, and we formulated a budget. With my coordination, we employed painters, handymen and other trades to pull together a repackaged, refreshed, ready-to-market home. It sold quickly and for top dollar.
In today's market, your home has to shine and put its best foot forward. I can help you present a property that will sell quicker and for more money. I will show you recent sales with photos and what's currently on the market to arrive at the best asking price for your home. Whether it's rearranging the furniture or giving a complete makeover, I'll guide and assist until your home is ready for sale.
Once it's ready for market, your home will be professionally photographed and prominently featured on national and international websites where 95% of buyers are looking for homes, as well as in print marketing where appropriate. You'll know what potential buyers and other Realtors are saying about your home while it's on the market and you'll be advised as to other home sales activity in your neighborhood as it occurs. When an offer comes in, you'll get assistance and advice so you can negotiate the best price and terms. I'll manage the process too until closing occurs.
I have over 10 years experience marketing and selling homes all over Austin. Contact me when it's time to sell yours.
When it's time to sell, Contact Me or Search All Austin to sample what's on the market.
The following articles are a great place to start if you're looking for information about the sales process and how you can get more for your home when you decide to sell.